When it comes to maize variety choices, can farmers have it all?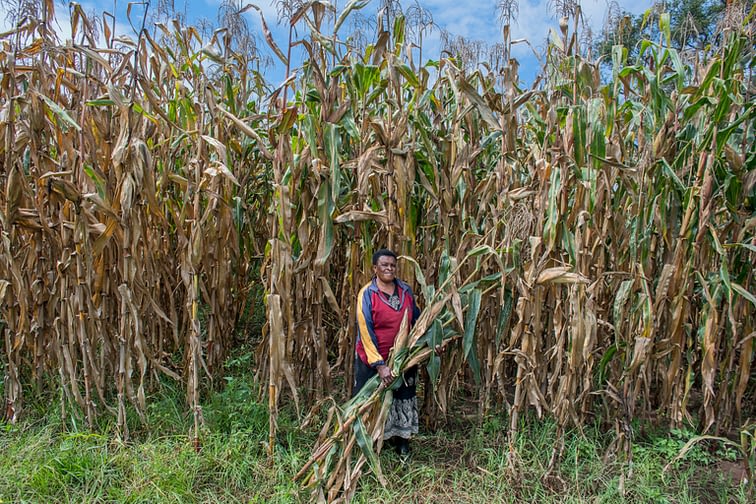 This article was originally published on the website of the International Maize and Wheat Improvement Center (CIMMYT).
Smallholder farmers are often torn between maize seed varieties that have multiple desirable traits. Since they cannot always have it all — there are limits on what traits breeders can integrate in any given variety — they face the dilemma of which seed to pick at the expense of an equally desirable option.
Trait preference trade-offs among maize farmers in western Kenya, published in March 2021, provides evidence of this prioritization and seeks to help breeders, seed companies and other stakeholders set priorities that account for farmers' needs and their willingness to make preference trade-offs. The researchers evaluated responses from 1,288 male and female farmers in the mid-altitude maize growing areas of western Kenya.
The study argues that farmer-centered seed systems (including seed companies) should be guided by farmers' priorities and reflect a greater understanding of the tradeoffs these farmers make between traits and varieties. They have two key options, according to Paswel Marenya, the study's lead researcher and adoption and impact assessment economist at the International Maize and Wheat Improvement Center (CIMMYT). The first involves prioritizing the critical must-have traits in any one variety. The second option entails having multiple varieties that meet diverse farmers' needs and then segmenting the seed markets.
While Marenya argues that prioritization is important for balancing commercial realities and farmers' diverse interests, he is quick to add that "market segmentation has limits imposed by the commercial viability of each segment."
"At every turn, from breeding to farmer varietal preferences to seed company considerations, there have to be trade-offs, as one cannot keep segmenting the market forever," Marenya said. "At some point, you must stop and choose what traits to prioritize in your breeding or commercially viable market segments, based on the most pressing challenges already identified."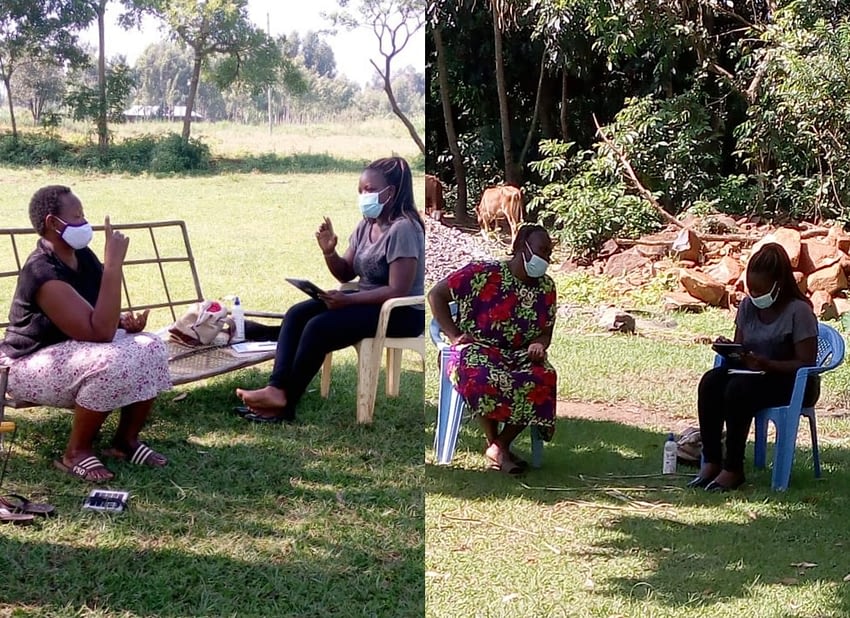 Differences in tradeoffs among men and women
From a gender lens, the paper reveals an obvious difference in tradeoffs made by men and women. Whereas the two groups desire some similar traits in their varieties of choice, women seem to be willing to make slightly larger yield sacrifices in favor of tolerance to drought and Striga and good storability. Women also valued good storability over 90-day maturity, while men appeared to place a higher value on the closed tip, a sign of resistance to moisture infiltration which causes grain rotting.
"These results imply that unless the risks of storage or pre-harvest losses are reduced or eliminated, the value of high yielding varieties can be diminished if they are susceptible to production stresses or the grain characteristics make them susceptible to storage pests," the study states.
The study indicates that farmers may adopt stress tolerant and high yielding varieties with somewhat low storability only if advanced grain storage technologies are available.
Until then, the suggestion to policy makers responsible for maize breeding is to use "multi-criteria evaluations" of new varieties to ensure that traits for stress tolerance and storability are given optimal weighting in variety release decisions.
Additionally, information about farmer preferences should be fed back to breeding programs in national and international institutes responsible for maize genetic improvement.