By: Rahma I Adam, Florence Sipalla, Pauline Muindi and Vongai Kandiwa
The maize seed sector in eastern and southern Africa is male-dominated. Most seed companies operating in the region are owned and run by men. Often access to land and financial capital can be a constraint for women who are keen on investing in agriculture. However, there are women working in this sector, breaking social barriers, making a contribution to improving household nutrition and livelihoods by providing jobs and improved seed varieties.
The gender team within the International Maize and Wheat Improvement Center (CIMMYT) Socioeconomics Program interviewed 9 women involved in the seed business in this region as part of a collection of stories that will be published as a book this May. In honor of International Women's Day, held March 8, 2019, the CGIAR Research Program on Maize (MAIZE) and CIMMYT would like to share some of their stories to recognize these women—and many others like them—and highlight the important work that women do in seed systems in Africa.
This is Zubeda Omari Mduruma, and this is her story: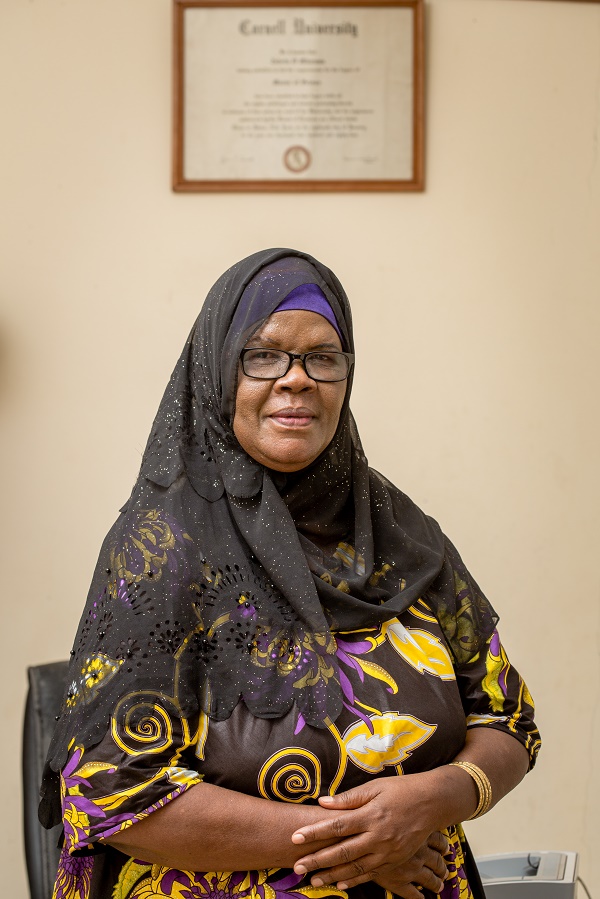 Dr. Zubeda Mduruma, 65, is a plant breeder. Raised by farmers, Zubeda took to agriculture from a young age as she enjoyed helping her parents in the farm. After high school, Zubeda obtained a BSc in Agriculture then joined Tanzania's national agriculture research system, working at Ilonga research station. She then pursued her MSc in Plant Breeding and Biometry from Cornell University in the U.S. and obtained a PhD in Plant Breeding at Sokoine University of Agriculture in Tanzania, while working and raising her family. "I wanted to be in research, so I could breed materials which would be superior than what farmers were using, because they were getting very low yields," says Zubeda. In the 22 years she was at Ilonga, Zubeda was able to release 15 varieties.