Vignesh Muthusamy was recently awarded the 2018 MAIZE-Asia Youth Innovators Award from the from the CGIARResearch Program on Maize (MAIZE) for his work on the development of biofortified provitamin A and quality protein maize (QPM) maize hybrids. A specialist in maize genetics and breeding, his research demonstrates the use of modern biotechnological tools in crop improvement. Vignesh is from a farming community in the Namakkal district in Tamil Nadu and isa scientist in the Division of Genetics, ICAR-Indian Agricultural Research Institute, New Delhi. In a recent interview, he discussed the challenges and opportunities facing maize in Asia, as well as the importance of nutrition and involving young people in maize-based systems.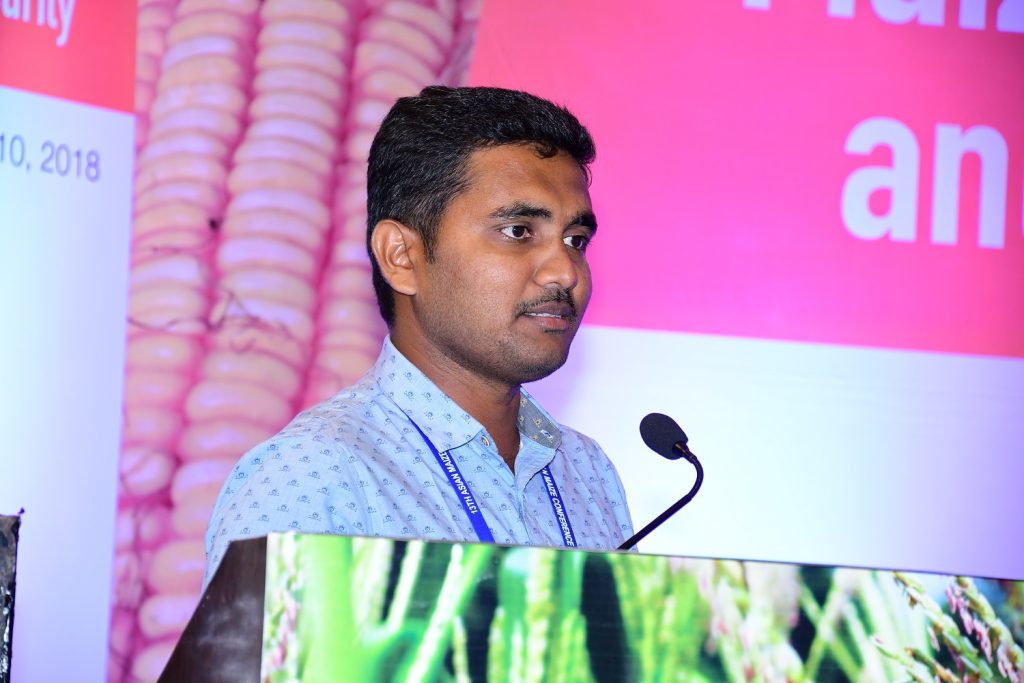 Q: What inspired you to pursue a career in maize-based systems?
I hail from a farming family and due to India being an agrarian-based economy, most of the rural household is involved in agriculture. Lack of access of nutritious food is one of the primary challenges causing severe socio-economic loss in the country and maize,with such diverse end uses as food and feed can serve as an effective means of delivering a nutritious diet while bolstering the economy.