By: Rahma I Adam, Florence Sipalla, Pauline Muindi and Vongai Kandiwa
The maize seed sector in East and Southern Africa is male-dominated. Most seed companies operating in the region are owned and run by men. Often access to land and financial capital can be a constraint for women who are keen on investing in agriculture. However, there are women working in this sector, breaking social barriers, making a contribution to improving household nutrition and livelihoods by providing jobs and improved seed varieties.
The gender team within the International Maize and Wheat Improvement Center (CIMMYT) Socioeconomics Program interviewed 9 women involved in the seed business in this region as part of a collection of stories that will be published as a book this May. In honor of International Women's Day, held March 8, 2019, the CGIAR Research Program on Maize (MAIZE) and CIMMYT would like to share some of their stories to recognize these women—and many others like them—and highlight the important work that women do in seed systems in Africa.
This is Grace Malindi, and this is her story: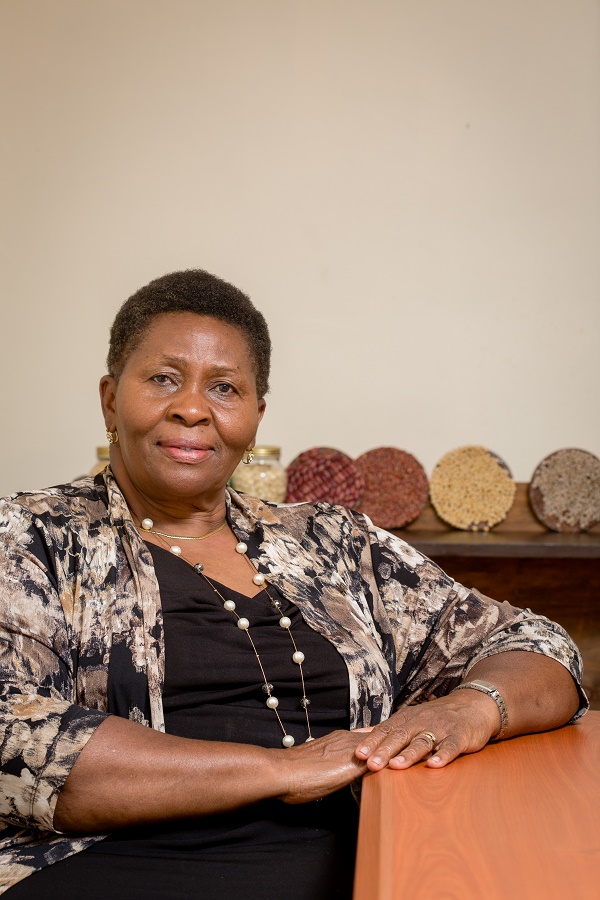 Dr. Grace Malindi, 67, started Mgom'mera in 2014 with her sister Florence Kahumbe who had experience in running agro-dealer shops. Florence was key in setting up the business particularly through engagement with agro-dealers, while Grace's background in extension was valuable in understanding their market. Grace has a Ph.D. in Human and Community Development with a double minor in Gender and International Development and Agriculture Extension and Advisory from the University of Illinois Urbana-Champaign in the U.S. Mngom'mera is a family-owned enterprise. Grace's three children are involved in the business, serving as directors. Her sons Ulemu and Mwai advise on strategic partnership, marketing and business development while her daughter Darlis shares her expertise in finance and accounting. She designed the company's accounting systems and trained staff on it.