by AbduRahman Beshir, Hari Kumar Shrestha and Bandana Pradhan
The invasive agricultural pest Fall Armyworm (FAW), Spodoptera frugiperda, is considered a threat to global food security. Originally from the Americas, the pest was identified in Africa in 2016 and was first detected in India in 2018, where it is causing significant loss to farmers in Karnataka and other Southern Indian states. The presence of FAW has recently been confirmed in Bangladesh and Sri Lanka, and unofficially in Thailand. There is a high probability that the migratory pest will reach Nepal soon. The deadly pest has a voracious appetite for maize and other crops and its impact would be huge for the Nepalese farmers and economy. There are climatic conditions in Nepal are suitable for the establishment of FAW populations, which can potentially cause up to 100 percent crop loss in maize if not managed properly. Therefore, urgent attention and preparedness on the threat of FAW is crucial.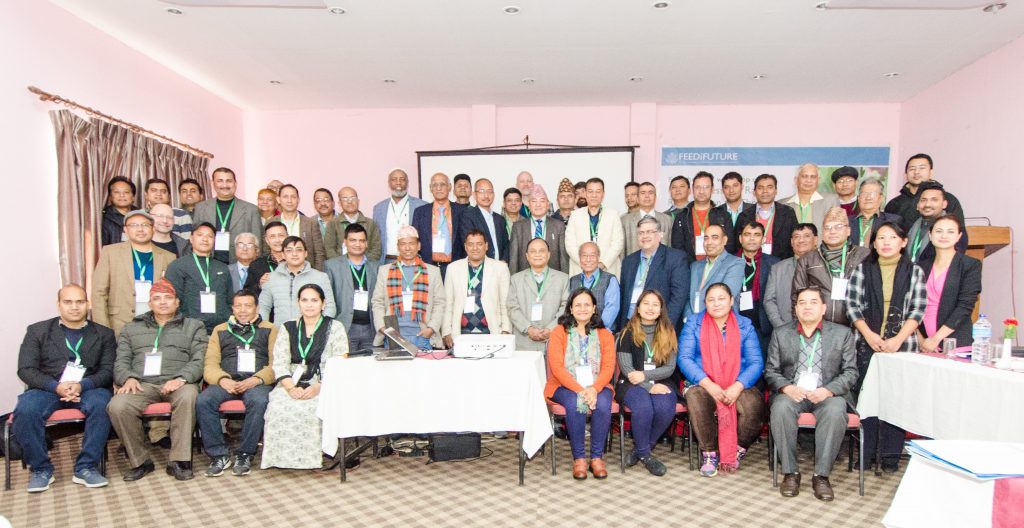 Aiming to raise awareness and sensitize stakeholders on this subject, a workshop was organized where scientists, agriculture experts, entomologists, government, private sector, academia, USAID and other relevant stakeholders discussed potential solutions to combat threats of FAW if and when the pest is reported in Nepal. The event was jointly organized by the Feed the Future Nepal Seed and Fertilizer project, the Integrated Pest Management Innovation Lab and the Plant Protection Society of Nepal on November 30, 2018 in Kathmandu, Nepal.