Posts Tagged 'climate change'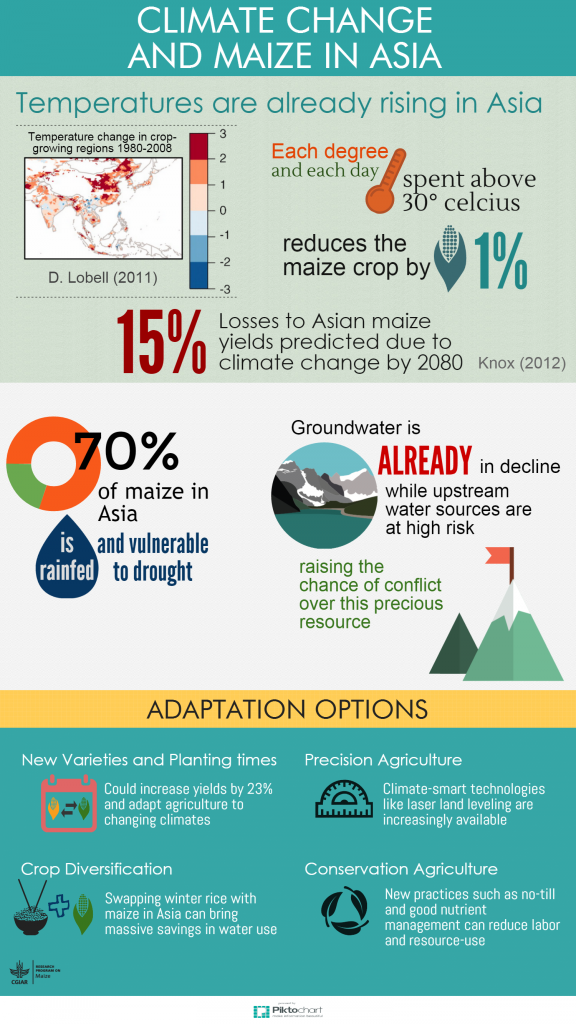 The International Food Policy Research Institute (IFPRI) has published a set of maps and analyses — the Atlas of African Agriculture Research & Development — created by leading researchers to illustrate the current state of, challenges and prospects for agricultural productivity in Africa.
Farmers in most of southern Africa can expect to see lower yet more erratic rainfall challenge their ability to grow crops, according to a majority of predictions on the effects of climate change. This could spell great hardship for populations already vulnerable to food security, whose demand for key crops such as maize will only increase in the future. New drought-resistant varieties can go some way to help them adapt, but only by combining them with new cropping systems will their challenges be overcome.
In a study published in the November 2014 issue of Soil and Tillage Research, a team of researchers set out to test whether crop simulation models can identify the best farming practices to counter the effects of climate change. Traditional experiments are expensive and time consuming; given the limited resources available to researchers, modeling is seen as a viable way of ensuring that farmers in differing agricultural conditions have access to technologies that they can use.