Research opportunities and partnerships are key to sustainable intensification of maize in South East Asia
Maize production is increasing in several South East Asian countries as farmers respond to changes in consumer preferences and diets. An increasingly popular cash crop in the region and suited to cultivation by smallholder farmers, maize is nonetheless subject to unpredictable markets and may be associated with negative environmental externalities where appropriate production practices are not used. Some countries in the region have experienced a dramatic increase in maize production in recent years, followed by a decline, highlighting the importance of linked economic and agronomic research that addresses the rapid pace of change in the region. Delegates from across South East Asia gathered recently to explore ideas and opportunities for key research issues on the sustainable intensification of maize in smallholder farming systems in Cambodia, Indonesia, Laos, Myanmar, Thailand and Vietnam, during a meeting held from November 9 to 11, 2018, in Siem Reap and in maize growing areas around Battambang, Cambodia.
The meeting was jointly organized by the Centre de Coopération Internationale en Recherche Agronomique pour le Développement (CIRAD) and the International Maize and Wheat Improvement Center (CIMMYT) through their Sustainable Intensification Program (SIP) and the CGIAR Research Program on Maize (MAIZE).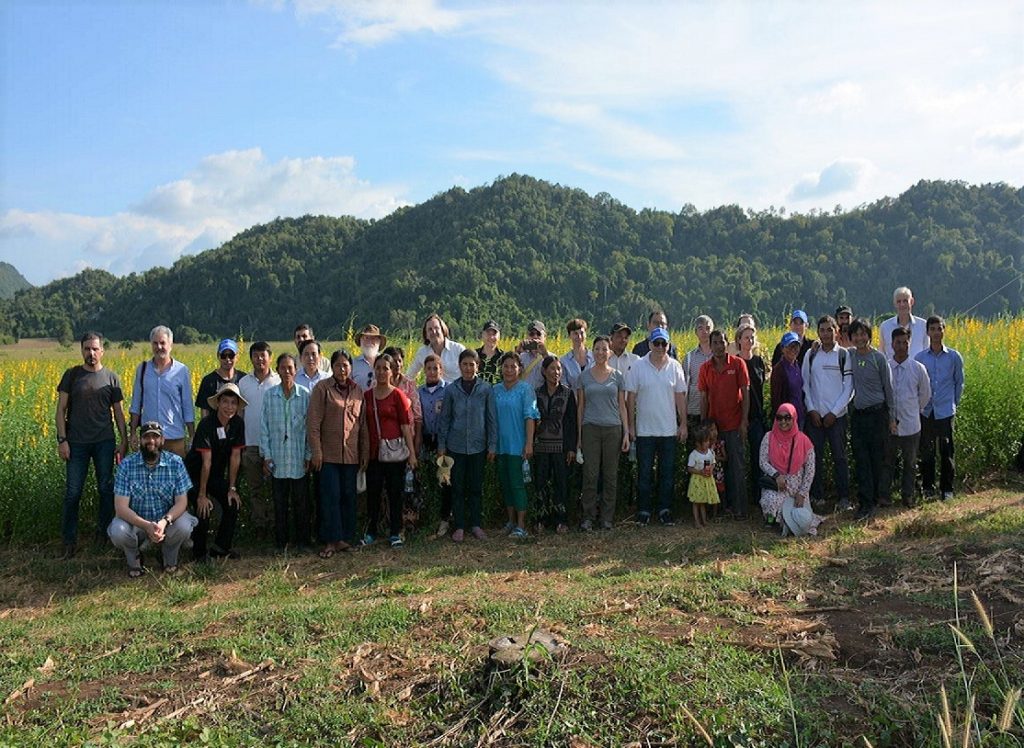 Presentations on the status of maize farming systems in each country were followed by interactive discussion sessions to identify potential partner organizations and to prioritize collaborative research opportunities on sustainable and ecological intensification of maize systems in South East Asia. On November 10, delegates participated in a field visit to CIRAD's research activities in north eastern Cambodia, where they learned about crop diversification and the use of cover/relay crops for soil health, scale-appropriate machinery, and conservation agriculture. Visits to maize farms on steep hillslopes and upland landscape positions followed, to investigate and discuss land use changes and concerns over soil erosion as farmers transition into intensive maize and cassava crop production systems.
CIMMYT has not previously worked intensively in South East Asia, which means working alongside partners with strong experience in the region is crucial to future applied research efforts to ensure sustainable intensification of maize systems. A host of national research and extension system partners, universities, CGIAR sister organizations like the World Agroforestry Center (ICRAF), the International Center for Tropical Agriculture (CIAT) and the International Rice Research Institute (IRRI), the Syngenta Foundation for Sustainable Agriculture, University of Copenhagen, and national research partners and private sector organizations participated and are potential partners.
The main outcomes of the meeting were a strengthening of partnerships and the identification and prioritization of collaborative research opportunities, including ways in which CIMMYT can engage to support partners in their research for development goals.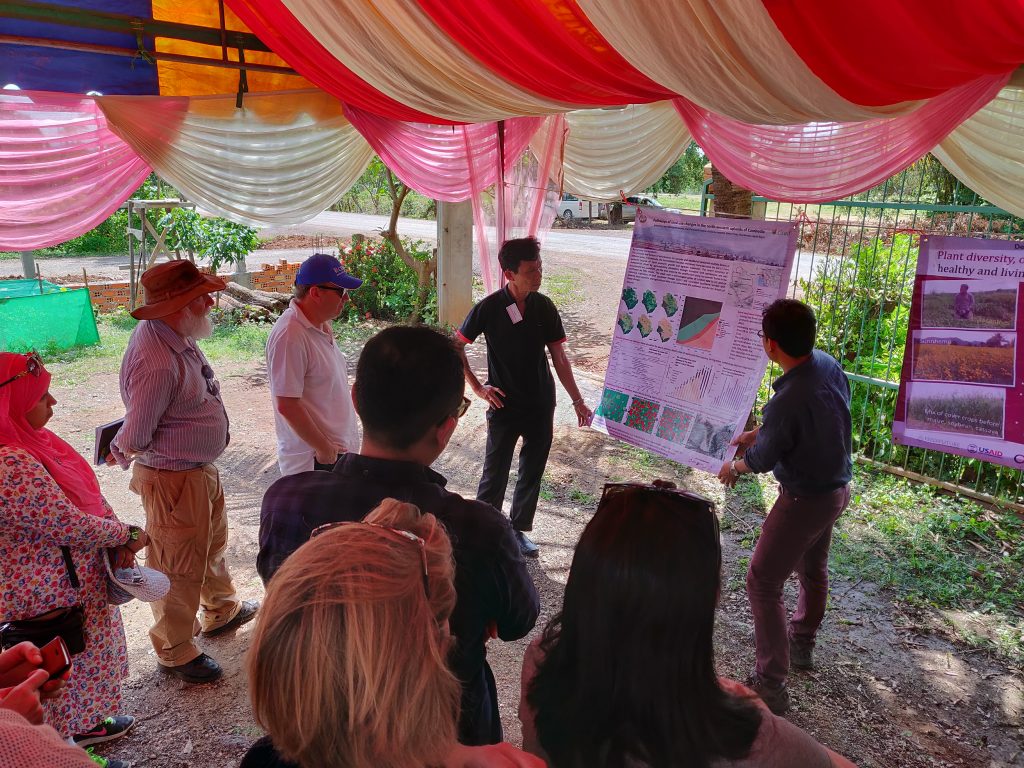 "Most importantly, those who participated in the meeting left excited about future collaborations with CIMMYT," said Timothy J. Krupnik, CIMMYT Senior Scientist and Systems Agronomist. "This is ideal because our entry into working in the region must be oriented around how we add value to partners' existing work. By working alongside partners, we can avoid duplication and cultivate synergy in advancing creative and impactful research for development activities in maize-based smallholder farming systems."
A key research topic identified in the meeting involves practical research and policy dialogues around how to mitigate the environmental consequences of maize intensification in fragile environments in South East Asia, encompassing upland production, and ways to limit both erosion and forest conversion to maize in frontier environments. Further research areas identified include the social equity implications of maize intensification, climate services to improve rainfed maize production, methods to pre-emptively tackle the threat of fall armyworm, and appropriate mechanization, in addition to fundamental agronomy and methods to improve agronomic practices in ways that are affordable and appropriate for smallholder farmers.
"We need to combine our research for development work with targeted and focused efforts to overcome social inequalities in production systems and to stabilize markets in ways that make maize a viable option for smallholders," Krupnik said. "Where maize is more of a risky option, it is crucial to find ways to diversify farming systems while still including maize in a profitable way. By working with our partners, CIMMYT can engage in a new range of exciting and relevant interdisciplinary research for development issues, where we can add significant value."
Aside from CIRAD and CIMMYT, participants included representatives of the University of Copenhagen, Laos Department of Agricultural Land Management, Wageningen University Farming Systems Ecology unit, IRRI, Institute of Agricultural Sciences for Southern Vietnam (IAS), Royal University of Agriculture (Cambodia), Natural Resources and Environment Program of the Cambodia Development Resource Institute, ICRAF, CIAT, Syngenta Foundation for Sustainable Agriculture (SFSA), and Impact Terra (Myanmar).
Asia, Maize, smallholder farmers, South East Asia, sustainable intensification