MAIZE Photo Contest – Winners announced!
We are thrilled to announce the winners of the MAIZE CRP Photo Contest. The CGIAR Research Program on Maize (MAIZE) launched the photo contest with the theme of 'Harvest Diversity' to highlight the diversity of maize, its harvest and use around the world.
We received a wonderful selection of photographs that truly showcased the diversity of maize.
Thank you to all those who submitted photos, and be sure to keep a look out for future photo contests.
We look forward to featuring the winning photos on our new Instagram feed and other MAIZE social media channels.
Congratulations to our five winners!
Alejandro Ortega-Beltran, IITA
Photo location: Bako, Ethiopia
Farmer providing ears of his native maize (resembles a tabloncillo) for aflatoxin analysis and fungal community characterization. Atoxigenic strains of Aspergillus flavus are being sought in order to develop an Aflasafe product for use in Ethiopia to decrease maize aflatoxin content.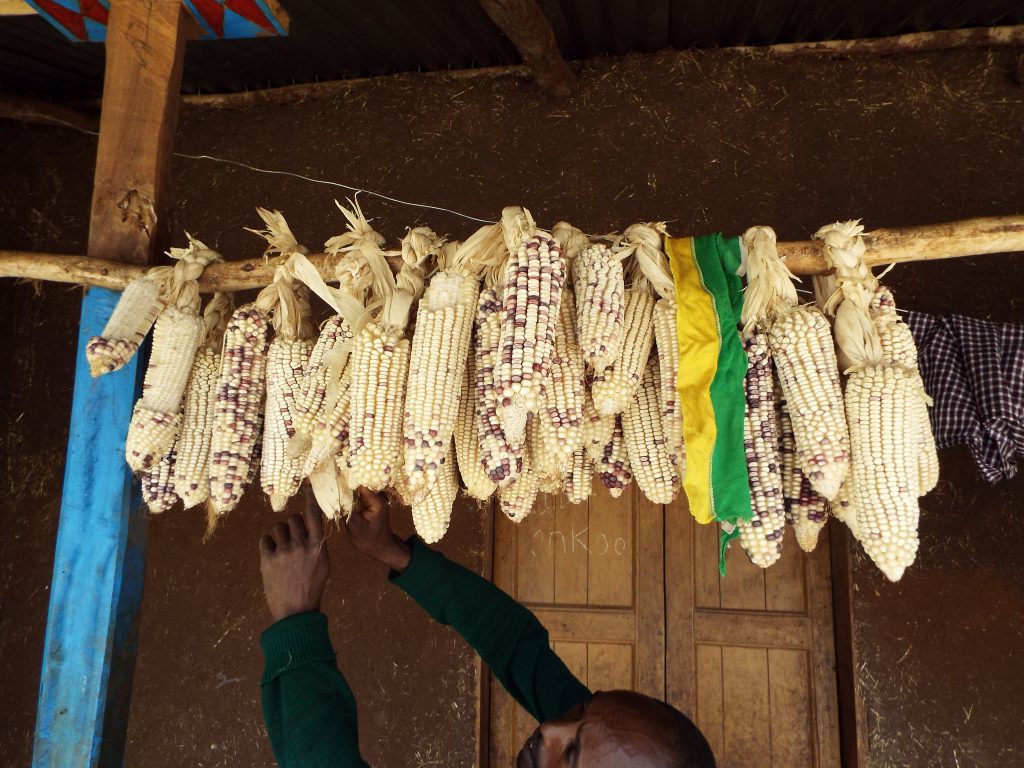 Cristina Fachini and Veronica Volpato (photographer), Instituto Agronômico (IAC)
Photo location: Guapiara, Brazil
Different Crioulo varieties used in the production of hand-crafted maize straw baskets by the Guapiara Artisans Group, an example of agroecological production. Photo taken for the 'Roteiro do Milho' project.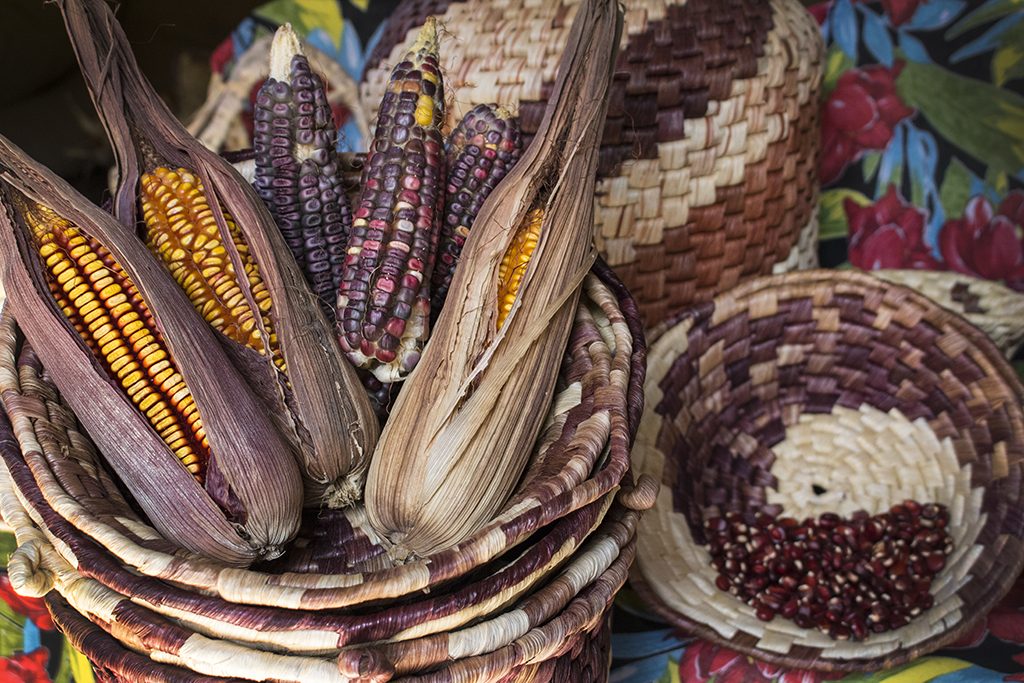 Namgay Wangdi, Agriculture Research Development Center
Photo location: Trashigang Pam, Bhutan
Taken during a farmers' field day and participatory variety selection on drought tolerant hybrid maize varieties.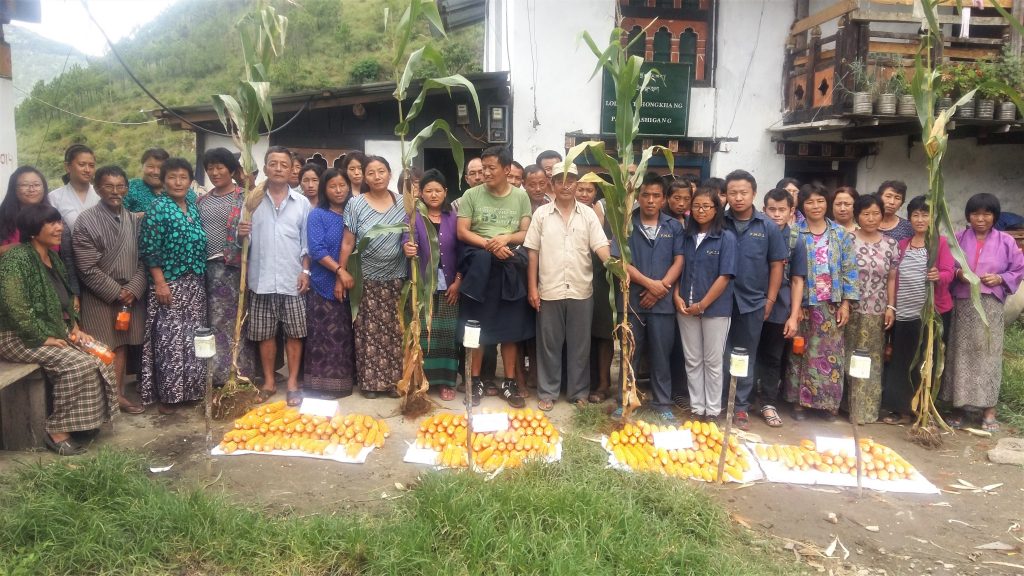 Wasim Iftikar, CIMMYT
Photo location: Odisha, India
A women's self-help group adopted hybrid maize cultivation and earned profit from selling dry grain, which helped them contribute to improving their families' livelihoods. Jashipur, Mayurbhanj, Odisha.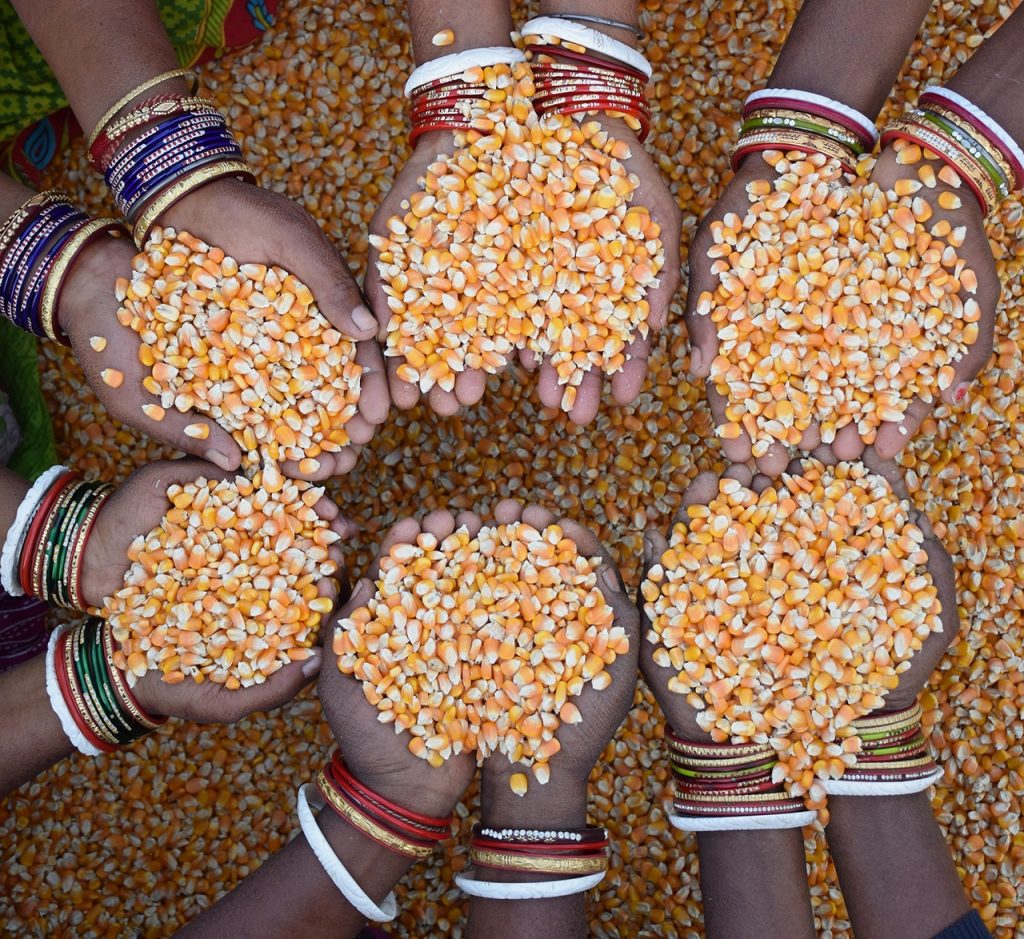 Estefania Vaquera Olague
Photo location: Puebla, México
Harvesting purple maize.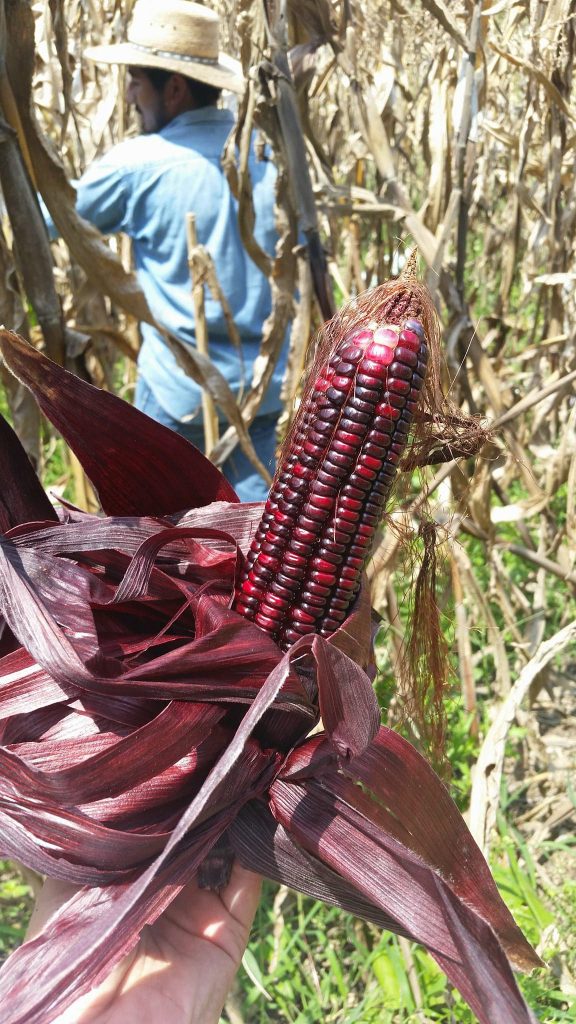 Tags: CGIAR MAIZE, Contest, Maize, PhotoContest, Photography