Happy New Year from the CGIAR Research Program on Maize (MAIZE)!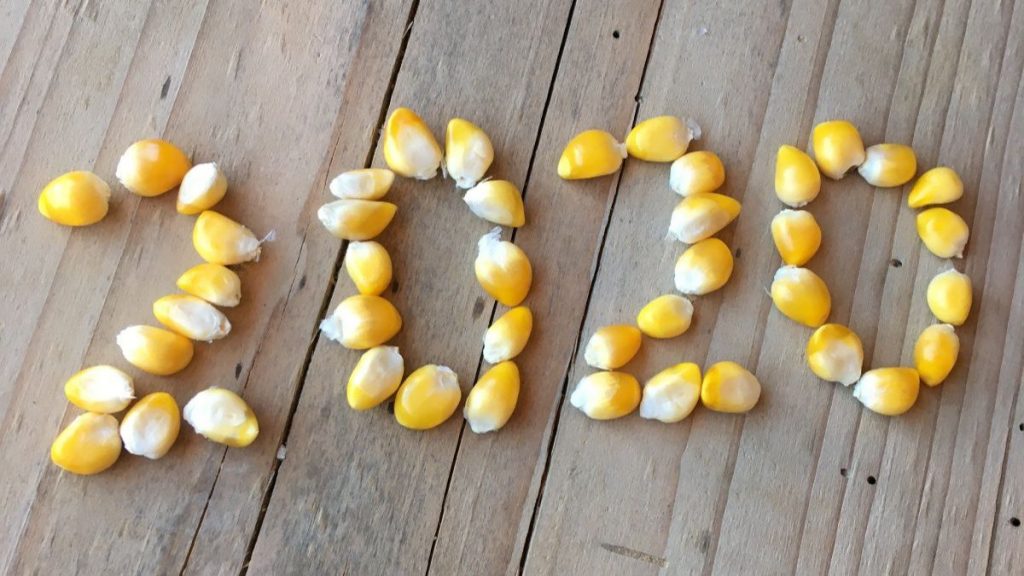 As we look forward to 2020, here's a recap of some of the exciting MAIZE activities and accomplishments of 2019:
The MAIZE Youth Innovators Awards 2019 – Africa were held in Lusaka, Zambia in May, where exceptional young people from across the continent were recognized for their innovative solutions to challenges in maize-based systems, from bicycle-powered maize cleaning machines to an app that helps with pest and disease diagnostics of fall armyworm in maize.
The fall armyworm (FAW) continued its march across Asia and was reported for the first time in parts of China, the second largest maize producer in the world. MAIZE and CIMMYT are working with local partners to help farmers deal with this invasive insect pest.
Bill Gates recognized the CGIAR for their efforts to improve food security in a Gates Notes blog post, particularly highlighting our work on drought-tolerant maize for Africa. Our researchers worked very hard this past year to increase production of stress tolerant, nutritious maize varieties for smallholder farmers around the world, including the release of the first zinc biofortified maize hybrid for Colombia.
The MAIZE Youth Innovators Awards 2019 – Latin America, the third installment of the awards, was held in Colombia in October 2019. The awards recognize the contributions of innovative young women and men who can inspire fellow youth to get involved in improving maize-based agri-food systems
MAIZE would like to say thank you to all of our partners, funders and stakeholders for their support in the past year. We are excited to continue to work with you all in 2020 to achieve a greater strategic impact on maize-based farming systems in Africa, South Asia and Latin America.

We wish you the best in 2020, and ask that you please stay in touch! For updates on the CGIAR Research Program on Maize (MAIZE) check out our website, follow us on Facebook, and subscribe to our quarterly newsletter!
Tags: Maize
Trackback from your site.