Gender and Social Inclusion
MAIZE's Gender Strategy built gender awareness and social inclusion into its research design and implementation, engaging more women and young farmers to meet their needs and interests.
Gender equality and social equity are essential elements in the quest to further enhance agricultural growth, food security and sustainable use of the natural resource base. The MAIZE Gender Strategy represented a concerted effort of the maize research-for-development (R4D) community to systematically consider and address gender disparities in maize R4D and contribute to the promotion of gender equality in agricultural development in general.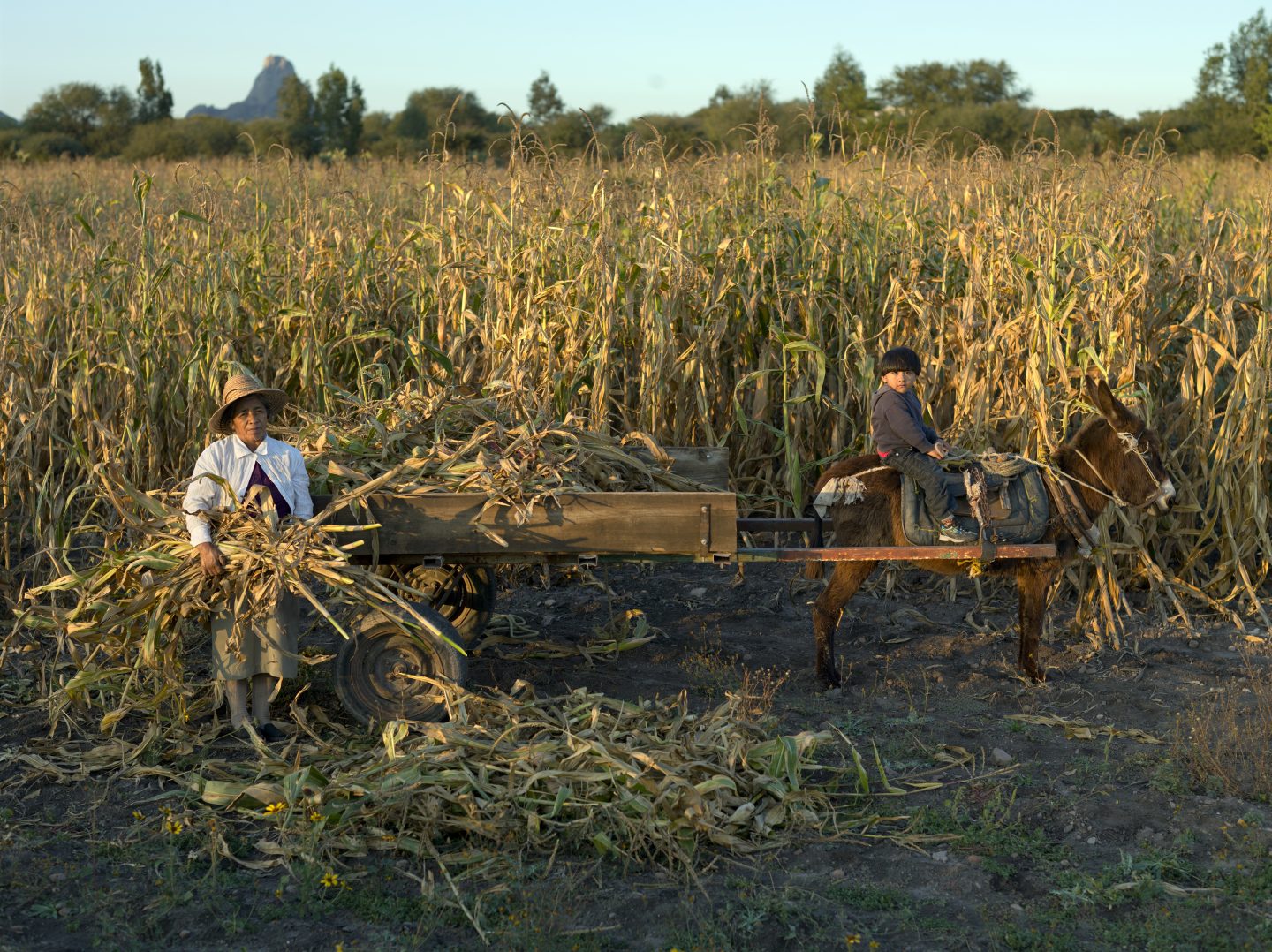 GENNOVATE: Mainstreaming Gender in Agricultural Research
"You could imagine a future where if someone asks if you are an agronomist, they would assume that you know about gender." – Lone Badstue, GENNOVATE Executive Committee Lead and former CIMMYT Gender Specialist
Following its participation in a cross-CGIAR Research Program gender audit that sought to understand how well the programs integrated gender perspectives into their work, MAIZE contributed to GENNOVATE, a global comparative research initiative involving 10 other CRPs and led by CIMMYT that explored how gender norms influence men, women and youth to adopt innovation in agriculture and natural resource management. The project engaged over 7,500 women and men from 137 communities in 26 countries across the Global South. 
The GENNOVATE Study involved:
Recent projects building on GENNOVATE performed assessments of how social dynamics influence decisions in the adoption of climate-smart, energy-saving and cost-effective agricultural technologies. For example, researchers observed how, in Nigeria, women are constrained by powerful gender norms that privilege men's agency to adopt new agricultural technologies, such as improved maize varieties. 
Projects have provided policy recommendations to governments after identifying the significant gender gaps in the adoption of agricultural technologies. A study in Nepal estimated that when given similar access to production resources, women have a higher probability of adopting mini tillers. And a study in Ethiopia analyzed the impact of marital status on women's capacity for agricultural innovation, leading to concrete recommendations for strengthening mediation processes around land-titling, among other recommendations for researchers, policymakers, and development practitioners.
Sowing the Future of Maize Research: MAIZE Youth Innovators Awards
In 2018, MAIZE launched the first Maize Youth Innovators Award with a call for nominees from Asia. 
The awards recognized the contributions of innovative young women and men who can inspire fellow young people to get involved with maize-based research, change agency and farming. The awards celebrated youth participation in maize-based agri-food systems and were sponsored by MAIZE in collaboration with Young Professionals for Agricultural Development (YPARD). The Awards were organized regionally in Asia, Africa and Latin America.
This year, in light of MAIZE's closure and in celebration of their continued excellence in maize-based research, we reached out to all awardees to hear about their current projects and how the award's impacted them. Here's what they had to share:
Dinesh received the 2018 MAIZE-Asia Youth Innovators Award for his work in soil fertility and nutrient management to determine the effectiveness of industrial by-product (i.e., char) in reducing environmental nitrogen loss and improve nitrogen fertilizer use efficiency in maize.
After completing my Ph.D. in 2020, I am currently based in Knoxville, TN as a post-doctoral Research Associate at the University of Tennessee- Knoxville. I am focusing on research projects related to soil carbon and nitrogen cycling in response to conservation cropping systems practices (e.g., no tillage, cover crop, etc.). I am serving as Coordinator at Maize Youth Task Force, a network led by CGIAR Maize and YPARD. Our team consists of one coordinator, three focal points, and six members, all are young professionals from Asia and Pacific region. Our mission is to serve as the collective team enabling young professionals to realize their full potential and proactively contribute to innovative maize industry and value chain development.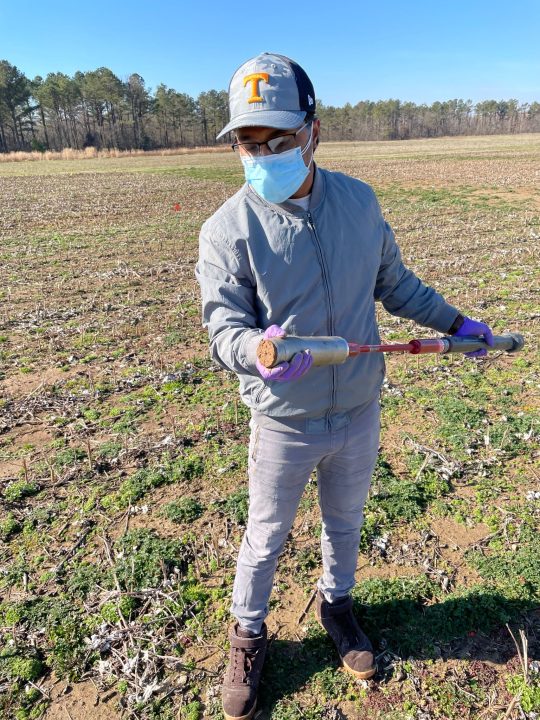 Samjhana was awarded the 2018 MAIZE-Asia Youth Innovators Award in the "change agent"  category for her research on the productivity and profitability of hybrid maize in Eastern Terai, Nepal. Using Nutrient Expert, a decision support tool, individual maize farmers can get specific soil nutrition and fertilizer recommendations, resulting in higher grain yield, productivity and profits.
Soon after [receiving the MYIA] I got another prestigious scholarship from Dutch government to pursue my master's degree at Wageningen University. Now, I am working as a PhD scholar at the University of Florida as a College of Agriculture and Living Science Dean Awardee. Besides this, I work as social worker and inspire young girls and women to be self-dependent.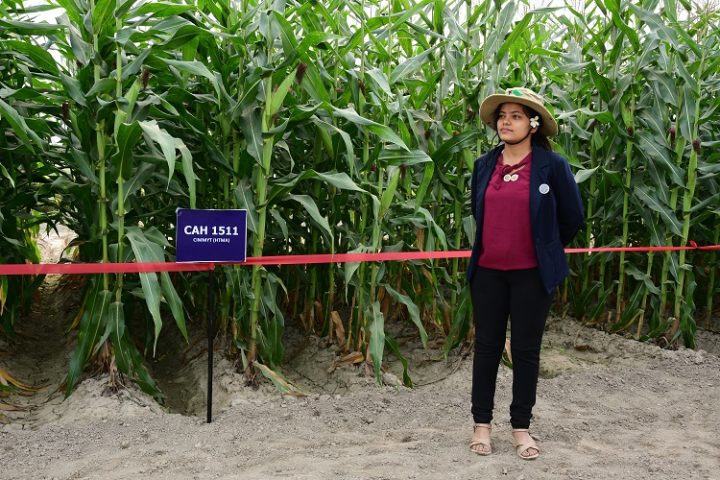 Ismael was awarded the 2019 MAIZE Youth Innovators Award – Africa for his work developing a bicycle-powered maize cleaning machine that reduces labor time and improves the health of school children in his native country, Uganda.
I am a Research Assistant at University of California Davis specializing in post-harvest handling and technology. Winning the award in 2019 was a motivation for me become a co-founder of a fabrication company (Badaye technologies) which is aimed at developing intermediate sustainable technologies for small scale farmers in Uganda.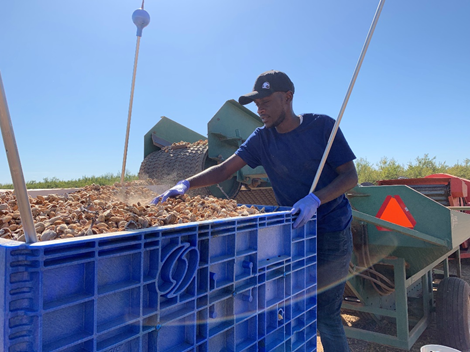 Admire was awarded the 2019 Maize Youth Innovators Awards – Africa in the "researcher" category for his work on biocontrol agents and maize genetic resistance to Striga, a parasitic week.
I am a Research Fellow in Plant Breeding at the African Centre for Crop Improvement, University of KwaZulu-Natal-South Africa. As part of the ACCI, I collaborate with young maize breeders stationed at various NARS to solve complex challenges affecting maize productivity in Africa.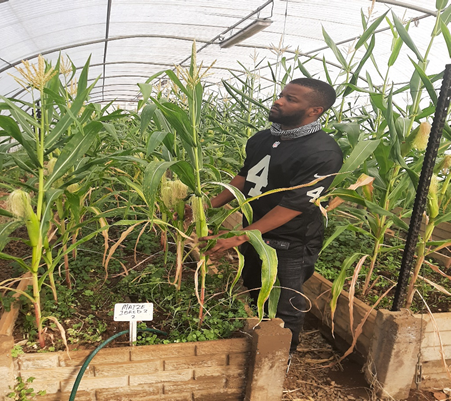 Blessings was recognized by the 2019 MAIZE Youth Innovators Awards – Africa for his work using data from drones to implement climate smart improvements on his maize farm, and inspiring other local farmers to do the same. Blessings was the first ever winner in the "farmer" category of the awards.
I am based in Malawi, Kasungu District, Mtunthama town. I still manage a 25 ha farm. Currently, I do not have any project concerning drones because I don't own one. The one I have been using was from UNICEF. But when I get one soon, I will resume my projects reaching out and helping my community. [Winning the award] helped me to establish a good relationship and connections with agro-dealers, motivated me to buy my farm to introduce good ways of smart agriculture to help fellow farmers to harvest high yields. The award pushed me to register [an] NGO that talks more on Smart Agriculture and Climate Change.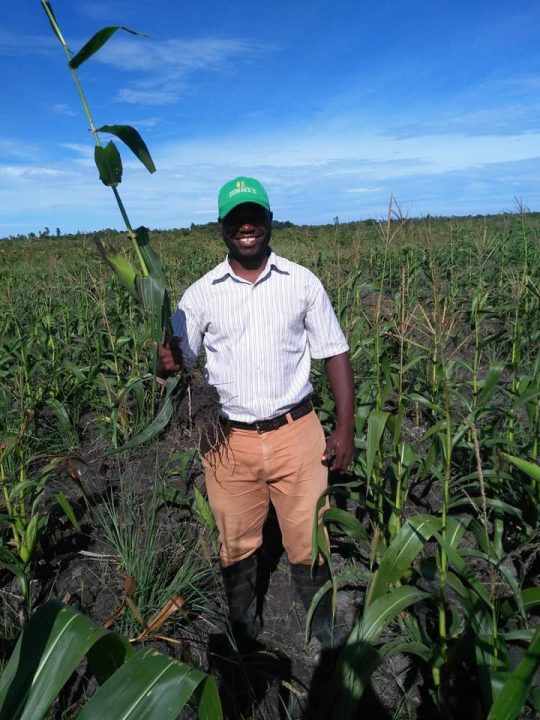 Yésica received the MAIZE Youth Innovators Award 2019 – Latin America in the "researcher" category for her work on the effect of later planting dates on the maize production of farmers in Argentina's main maize growing region
I'm currently a doctoral fellow with the National Council for Scientific and Technological Research (CONICET), as part of the Crop Ecophysiology Group at the National Institute for Crop and Livestock Technology (INTA) in Pergamino, Buenos Aires, Argentina. I am pursuing a PhD in Crop and Livestock Sciences at the Faculty of Agronomy at the University of Buenos Aires. Recently, part of the research I presented during the Latin American Maize Meeting and the Seeds Congress was published in an international journal.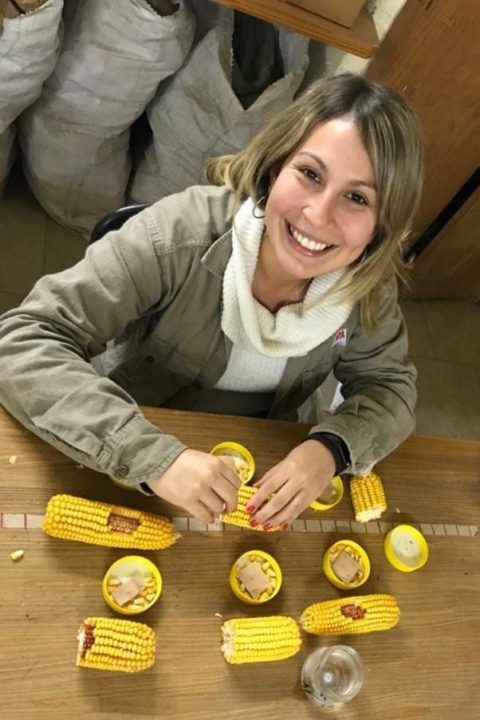 Eduardo was awarded the MAIZE Youth Innovators Awards 2019 – Latin America in the "farmer" category for his work on innovative and sustainable eco-friendly solutions on his maize farm to reduce pests and increase yields.
I am still based in Alfajayucan, Hidalgo. Mexico. I am working on a crop diversification project focused on introducing sunflower production, as well as introducing producers to technology like drones for fumigation. I am part of the FAO's Technical Committee on Fall Armyworm. Winning the award was a turning point for my work, because local actors and authorities started paying attention, amplifying its reach. Because of this we are reaching more and more producers.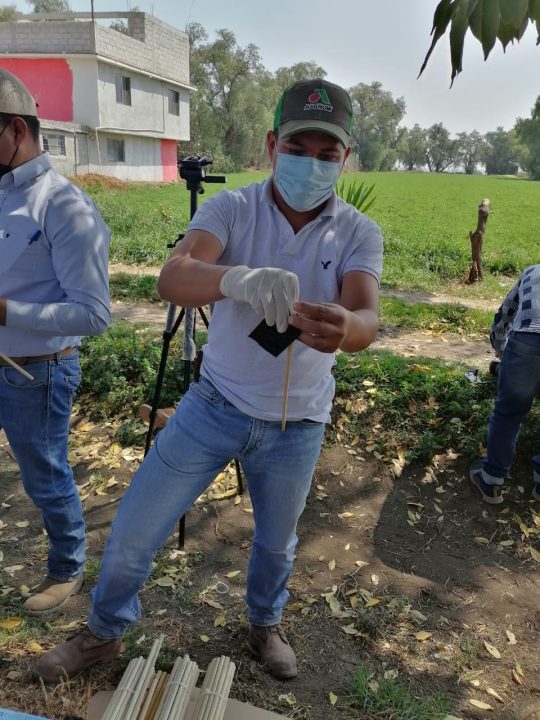 Lucio was awarded the MAIZE Youth Innovators Award 2019 – Latin America in the "researcher" category for his work with team at the National University of Rio Negro and the INTA Lower Valley Experimental Station developing a new seeder that allows farmers to sow their maize using the same furrow from the year before and leaving behind crop residue on the surface, helping them to implement conservation agriculture practices and minimize impacts on the environment. 
I am living and working in Viedma, Rio Negro, Patagonia, Argentina. I am the director of the Agricultural Engineering program at the Atlantic campus of the National University of Rio Negro. I am also a researcher working on the adaptation of maize to the irrigated valleys of northern Patagonia.
José Esteban was awarded the MAIZE Youth Innovators Award 2019 – Latin America in the "change agent" category for his work with smallholder native maize farmers, helping them to produce more maize using sustainable practices and to commercialize their native maize in local and international markets.
I live in San José del Progreso, Villa de Tututepec, Oaxaca. I am the representative of the Sociedad Integradora Agroempresarial del Rio Verde, S.P.R. de R.I., which is in charge of producing, collecting, and exporting native maize and of operating two NATIVO kitchens where we offer traditional cuisine based on native maize and other products produced through traditional milpa agriculture.