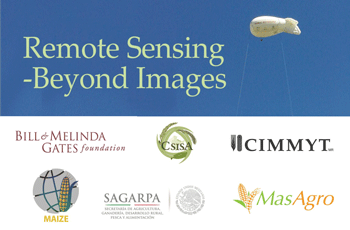 Date: 14-15 December 2013
Venue: Palace Sevilla Hotel
Location: Mexico City, Mexico
Poor people are the first to be hit by food shortages; it is important to make use of all possible technologies and improve policies to ensure a steady increase in food production to match the rising demand. Insights and recommendations based on remote sensing have the large potential to help improve the livelihoods of resource poor farmers. These farmers can benefit directly through specific crop management information or indirectly through better seed or informed policy decisions by governments. Farmer's organizations, NGOs, governments, policy makers and others can make use of geo-spatial information to create more equitable, fairer and more transparent conditions for these farmers.