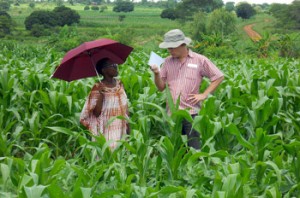 Date: 15-20 July, 2013
Venue: Accra International Conference Centre
Location: Accra, Ghana
Every three years, the Forum for Agricultural Research in Africa (FARA) convenes a continental gathering of its stakeholders. The purpose of the event is to create an open space for networking and exchanging knowledge. At the end of the week, FARA's General Assembly will also meet to ratify major decisions on the future of FARA.
The event is a high-level forum for key decision makers within and outside Africa: ministers, agribusiness leaders, agricultural scientists and key figures in civil society and farmers' organizations.
The theme of the event is Africa feeding Africa through agricultural science and innovation. It will include sessions on education and human resource development, innovations to improve productivity and resilience, moving from competition to collaboration, and innovative financing and investment in agriculture.