Biofortified vitamin A maize helps refugees in Zambia
by Natasha Nagarajan
Initiative in Zambian refugee camp helps farmers cultivate vitamin A maize to help move towards a healthier diet and foster local business
Vitamin A-biofortified orange maize, developed by the International Maize and Wheat Improvement Center (CIMMYT) in partnership with HarvestPlus, is now helping refugees in Zambia cultivate a nutritious diet and improve their livelihoods.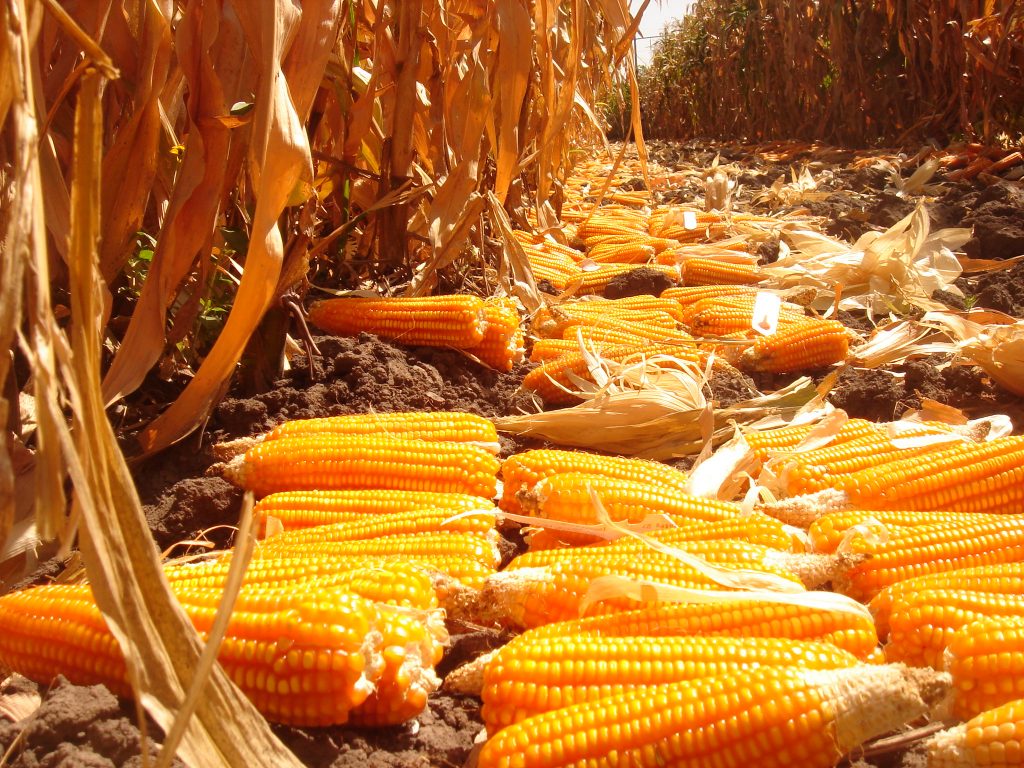 Vitamin A-enriched maize is developed through a process called biofortification. Biofortification involves using conventional plant breeding practices to increase the amount of vitamins and minerals in a crop. It is primarily used to sustainably introduce a greater variety of important nutrients to people with limited access to a healthy diet. The bright orange color of vitamin A enriched maize comes from beta-carotene, a pigment also found in carrots. Beta carotene turns into vitamin A in the liver, after ingestion. Vitamin A maize is known to help with night blindness and consumers have reported that it tastes delicious.
Refugees such as Luvunzu Mutwale and his family fled to Zambia as a result of civil unrest in their home country, the Democratic Republic of the Congo. They currently live at the Meheba refugee camp in the northwestern part of Zambia. In the camp, the family farms a small plot of land on which they grow cassava and maize. Along with 104 other families, the Mutwale family decided to participate in an initiative supporting the introduction and cultivation of biofortified vitamin A maize.
"My family and I are most grateful to UNHCR for providing us with inputs to grow a half hectare of orange maize," said Mutwale. "I have heard of the many nutrition and health benefits and I'm very delighted that after harvest, my family will experience them when we start consuming the maize."
As part of the initiative, farmers are trained on agricultural practices and learn about nutrition. Additionally, HarvestPlus assists farmers by creating an orange maize business model with suppliers and purchasers, building confidence in the local maize economy.
Participants were chosen based on economic vulnerability and capacity to grow maize. The families were given ten kilograms of vitamin A maize seed and fertilizer and other inputs to cultivate the maize. The initiative's goal is for the families to work towards self-sustaining investment in vitamin A maize cultivation, and if successful, will likely expand to other refugee camps.
To read the original story, please click here:
Biofortification, HarvestPlus, provitamin A, refugees, Vitamin A maize, Zambia