CIMMYT Maize Germplasm Bank: Activities and Accomplishments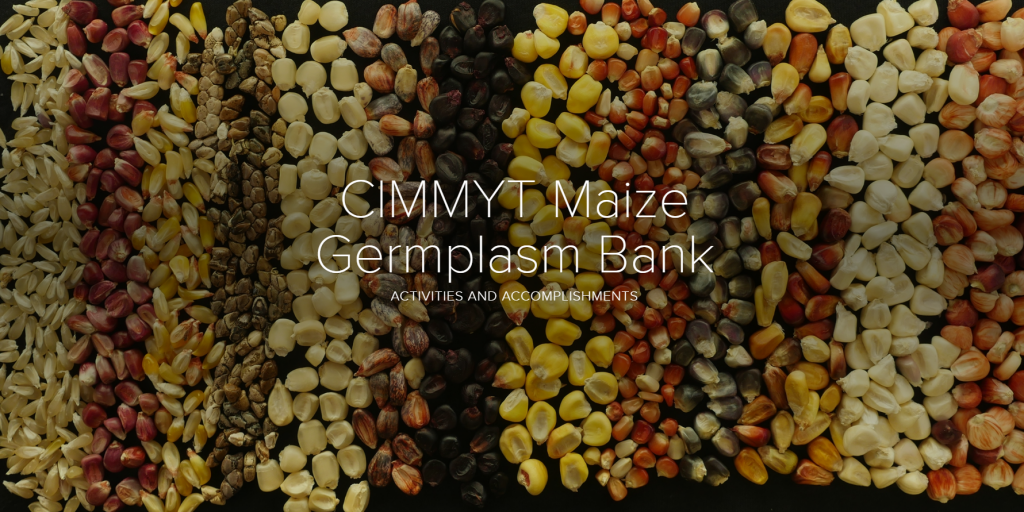 The CIMMYT maize germplasm bank is the lifeblood of many MAIZE activities, preserving the genetic diversity that is necessary to develop improved maize varieties farmers need to feed a growing population in a changing climate.
The bank contains over 28,000 unique collections of seed of maize and related species from 88 countries. These collections represent the genetic diversity of unique native varieties and wild relatives of maize and are held under long-term storage for the benefit of humanity in accordance with the 2007 International Treaty on Plant Genetic Resources for Food and Agriculture. The collections are also studied and used as a source of diversity to breed for crucial traits such as heat and drought tolerance, resistance to crop diseases and pests, grain yield productivity and grain quality. Seed is freely shared on request to researchers, students, and academic and development institutions worldwide.
To learn more about the history of the CIMMYT maize germplasm bank, as well as their recent activities and accomplishments, please click here:
If you have every received seed from the CIMMYT maize germplasm bank, please fill out their customer follow-up survey here: